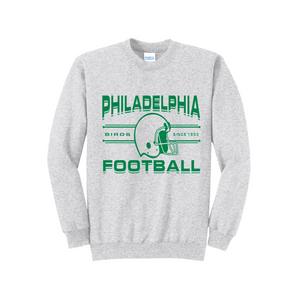 Philadelphia Football Crewneck
This tie dye Kelly green crewneck is a must-have for any Philadelphia fan. It's made with 50% cotton, so it's soft and comfortable to wear. The relaxed fit ensures a comfortable fit, and the crewneck neckline is perfect for layering.
Each sweatshirt is dyed differently, so you're sure to get a one-of-a-kind piece. This makes it a great gift for friends, family, or yourself.