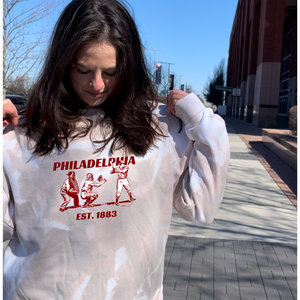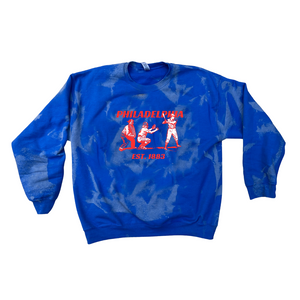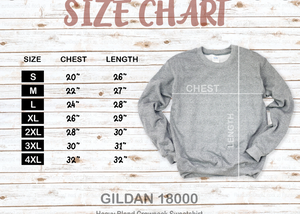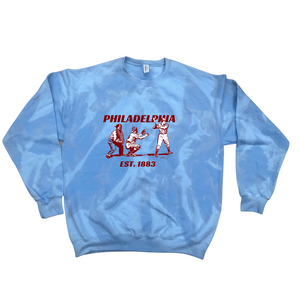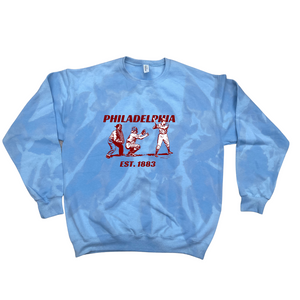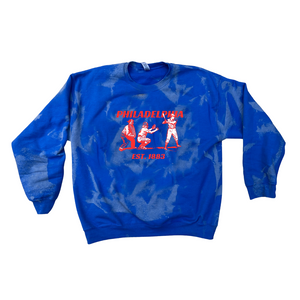 Throwback Phils Crewneck
Introducing the much-awaited Throwback Phils Crewneck - an exciting addition to your wardrobe that is designed to make a statement! Crafted with the finest fabric, this crewneck boasts exceptional quality, comfort, and style all in one!

With its unique colorway, sleek design, and throwback for Philadelphia, this crewneck is perfect for dye-hard fans who appreciate excellence in style. The nostalgia-inducing design and high-quality make will make sure that you stand out amongst the crowd, whether you're at the game, hanging out with friends or out and about.

Wear it with a pair of jeans, shorts, or even sweats, and you're all set with a look that is both stylish and comfortable. Made from premium cotton and polyester, this crewneck is durable, easy to care for, and will keep you warm on those chilly nights.

Calling all Phils fans! With the Throwback Phils Crewneck, you can show your love and support for your favorite team in style. Get yours today, and get ready to make a lasting impression with every wear!

Please reference the size chart for your size.