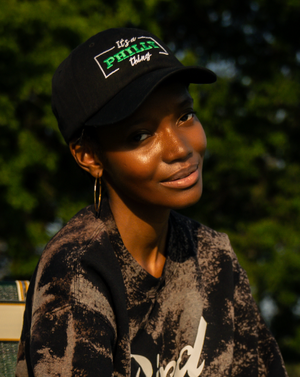 It's a Philly Thing Hat
Adjustable hat, embroidered hat. 
Discover the "It's a Philly Thing Hat" - a trendy accessory that embodies the vibrant spirit of Philadelphia. Crafted with top-quality materials, it exudes Philly pride and style. Embrace the city's rich heritage, turn heads, and be part of the Philly gear movement. Get yours now and celebrate Philly in fashion!